"We'll meet again" and exploring our new website.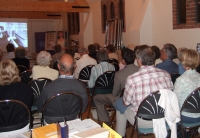 A short presentation "Exploring our new website" with a chance to discover new features and ask questions. Lead by Roy Winchester.
Followed by a chance to meet and chat to old friends.  Coffee, Tea and Refreshments will be provided.
Visitors are very welcome.
Please check this page for any last-minute alterations etc.